Product Description
                High Quality Aluminum Stainless Steel Camlock Coupling 
Product detail :
 
Male Adapter x Male
Stainless Steel camlock hose fittings(Engates Rapidos, Boss coupling) specifications:
Standard of our SS cam and groove coupling:
>Our camlock coupling are made to standard of A – A-59326(previously called MIL-C-27487)or DIN 2828.DIN2817
Casting method of our SS camlock coupling:
>Investment casting
Body material of our SS kamlock fitting:
>CF8M casting (SS316)
>CFM casting (SS304)
>Other material are available on request
Specification of our SS camlock coupling:
>Sizes available:from 1/2″ to 6″
1/2″    3/4″   1″   1-1/4″   1-1/2″   2″   2-1/2″   3″   4″   5″    6″   8″
>Types available:A.B.C.D.E.F.DC.DP
Cam levers of our SS camlock fitting:         
>stainless steel.
Pins.Rings and Safety clips of our SS kamlock:
>We use steel plated Pins,Rings and Safety clips.
(Note:Safety clips are only available when required by the client,the client have to pay additional if need safely clips)
Sealings of our acoples rapidos kamlock en acero inxidable:
>NBR
>EPDM
>PTFE envelop gasket
Other materials are available on request.
Threads of our racores camlock en acero inxidable:                                
>NPT
>BSP(We usually make the female thread parallel BSPP.male thread tapered BSPT)
Packing & Delivery                                
Carton and wooden case
COMPANY INFORMATION                                                       
RISING RUBBER, as a professional manufacturer and exporter with experience of 10 years, offers a broad range of Hydraulic Hose, various PVC Hoses, Air Hose, Fuel Hose, Suction & Discharge Hose, Sand Blasting Hose, Fittings and relative products to suit different types of applications.
Designed in compliance with international quality standards (SAE, DIN, ISO), our range of products is an outcome of persistent endeavors to attain maximum client satisfaction.
Our hydraulic hose production lines include HIGH-SPEED and HIGH-TECH bunching machines, braiding machines, and LIQUID NITROGEN COOLING SYSTEM, which promotes our capacity to 150 000 CZPT per month and quality far ahead of competitors. A comprehensive laboratory offers inspection covering all production process from raw material, semifinished, to finished products and lasting to quality tracibility system after sale.
Today, we have a distinguished client list in the construction, mining & earthmoving industries. With strict quality control system and annual production capacity of 4 million meters, our products are also CZPT foreign shores through markets in the Europe, North America, East Asia and other areas.
We believe our success is tied directly to the profitable growth and satisfaction of our customers. So if interested, do not hesitate to contact us.
RELATED PRODUCT                                                               
We have full series of SAE and EN standard, including:
Wire braided: SAE R1/DIN EN 1SN, SAE R2/DIN EN 2SN, SAE R16, SAE R17
Wire spiral: SAE R9, R12, R13, DIN EN 4SP, DIN EN 4SH
Textile braided: SAE R3, SAE R6, SAE 5
Thermoplastic: SAE R7, SAE R8
INDUSTRIAL HOSE
Air hose–WP 20 bar/300 PSI, BP 60 bar/ 900 PSI. 50-100M per roll.
Water hose–WP 20 bar/300 PSI, BP 60 bar/ 900 PSI. 50-100M per roll.
Suction hose–Water suction hose, water discharge hose, oil suction hose, oil discharge hose.
Sand blast hose–High abrasion resistant tube.
Welding hose–Oxygen hose, Acetylene hose, Twin hose
PVC HOSE
PVC Steel Reinforced Hose–for water suction and conveying.
PVC Fiber Reinforced Hose–For food grade liquid.
PVC Helix Suction Hose–plastic spiral reinforced.
PVC Garden Hose–for home and agriculture usage.
PVC Layflat Hose–agriculture irrigation and industry watering.
HOSE FITTINGS
HOSE PROTECTOR
SILICONE HOSE
RADIATOR HOSE
If any need or questions, pls do not hesitate to contact me.
It's more than happy to be on your service. 
FAQ ( Frequently Asked Question)                                         
1. Is sample available?
Free samples. 
2. How long will I get my order?
General production time for 1×20 feet container is 10-15 days, for 1×40 feet container 20-25 days. 
3. How will my order be packed? 
All hose is packed by 2 plies of PVC film, inner is tranparent, outer is color and thick one. (Color can be ordered as customer like). Special packing like Reel and Pallet also available. Fitting is packed by 3 plies, carton, PVC bag and then pallet. 
4. What should I do if I find quality problem in using?
12 months Quality Garentee for all of our products. We offer replacement for any defective caused by non-human reasons.
5. Is it possible to visit your factory?
We warmly welcome you to visit our factory at any of your convenient time.
HangZhou RISING RUBBER CO.,LTD 
Address: Room 718, No. 658 HangZhou Road, E&T dvp zone, HangZhou, China
If you have any interests on our product, please contact us.
| | |
| --- | --- |
| Standard: | DIN, ANSI, JIS, BSW |
| Material: | Aluminium |
| Connection: | Female |
| Surface Treatment: | Galvanized Sheet |
| Head Type: | Round |
| Type: | a, B, C, D, E, F, DC, Dp |
Samples:

US$ 0/Piece

1 Piece(Min.Order)

|
Request Sample
Customization:

Available

|

Customized Request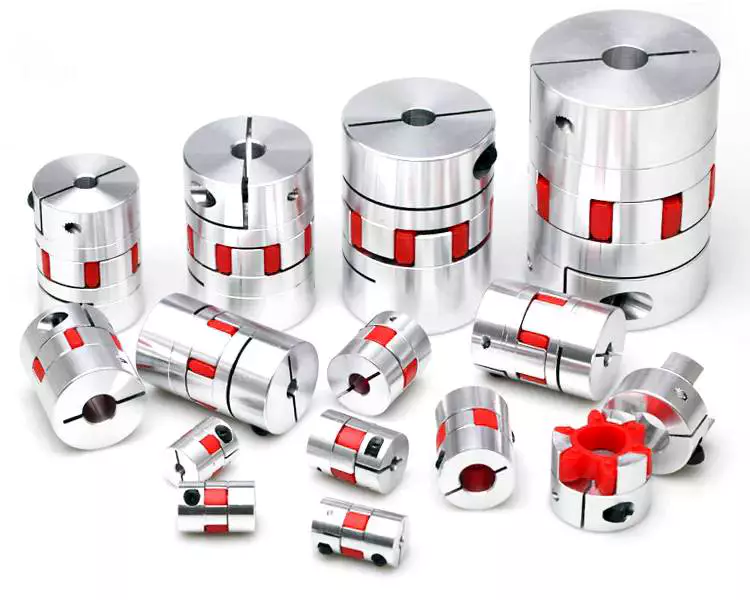 Programming With Couplings
A coupling is a mechanical device that connects two shafts together and transmits power. Its purpose is to join rotating equipment and allows some degree of end-movement or misalignment. There are many different types of couplings. It's important to choose the right one for your application.
Mechanical connection between two shafts
There are many ways to achieve mechanical connection between two shafts, including the use of a coupling. One common type is the beam coupling, which is also known as a helical coupling. It is used for transmission of torque between two shafts. This type of connection accommodates axial, parallel and angular misalignments.
The hubs and shafts of a worm gear are connected together by a coupling. This mechanical connection allows one shaft to turn another without causing a mechanical failure. This type of coupling is made from sliding or rubbing parts to transfer torque. However, the coupling is not designed to withstand jerks, so it isn't suitable for high-speed applications.
The use of a coupling is common in machinery and equipment. It helps transmit power from one drive shaft to the other, while adding mechanical flexibility. It is also useful for reducing the impact and vibration caused by misalignment. It also protects the drive shaft components from wear and tear.
A double-hook coupling can be used to provide a uniform angular velocity at the driven shaft. Another example is a double-jointed coupling. A double-jointed coupling can be used to connect shafts that are not directly intersecting. The double-jointed yoke can be used for the same purpose.
A shaft coupling is a device that maintains a strong mechanical connection between two shafts. It transfers motion from one shaft to another, at all loads and misalignments. Unlike a conventional linkage, a shaft coupling isn't designed to allow relative motion between the two shafts. Couplings often serve several purposes in a machine, but their primary use is torque and power transmission.
Functions that control the flow of another function
One of the simplest programming constructs is a function that controls the flow of another function. A function can take an argument and return a different value, but it must be ready to return before it can pass that value to another function. To do this, you can use the goto statement and the if statement. Another way to control flow is to use a conditional statement.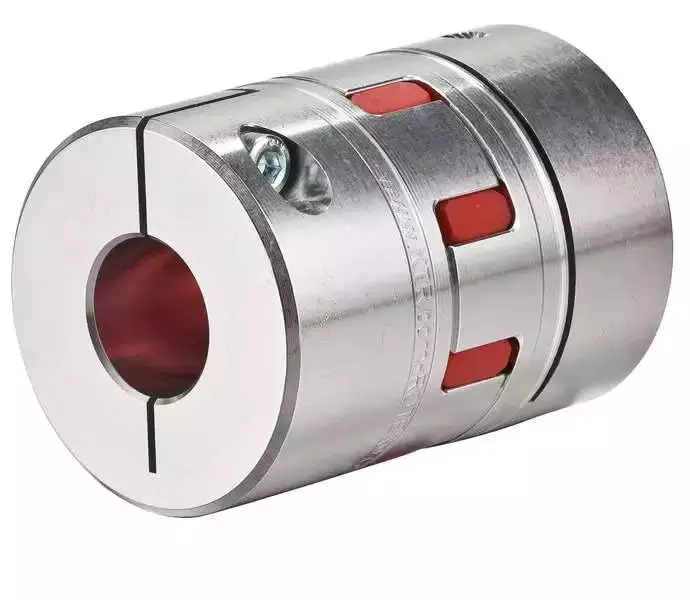 Criteria for selecting a coupling
There are several important factors to consider when choosing the right coupling. One of the most important factors is coupling stiffness, which depends on the material used and the shape. The stiffness of a coupling determines its ability to resist elastic deformation. A stiff coupling is desirable for certain types of applications, but it's undesirable for others. Stiffness can reduce the performance of a system if there's too much inertia. To avoid this, ensure that the coupling you choose is within the recommended limits.
The size of a coupling is also important. Different coupling types can accommodate different shaft sizes and shapes. Some couplings have special features, such as braking and shear pin protection. When choosing a coupling, you should also consider the type of driven equipment. If you need to connect a high-torque motor, for example, you'll want to choose a gear coupling. Likewise, a high-speed machine may require a disc coupling.
Another factor to consider when selecting a coupling is the torque rating. Despite its importance, it's often underestimated. The torque rating is defined as the torque of the coupling divided by its OD. In some cases, torque may fluctuate during a cycle, requiring a coupling with a higher torque rating.
Torsionally flexible couplings are also important to consider. Their design should be able to withstand the torque required during operation, as well as the required speed. The coupling should also have a high degree of torsional stiffness, as well as damping. Furthermore, a damping coupling can reduce the energy wasted through vibration.
The sizing of a coupling is also determined by the torque. Many engineers use torque to select the correct coupling size, but they also take into consideration torsional flexibility and torsional stiffness. For example, a shaft may be able to handle large torque without damaging the coupling, while a disk may be unable to handle large amounts of torque.
Besides torque, another important consideration in coupling selection is the cost. While a coupling may be cheaper, it may be less reliable or easier to maintain. Couplings that are difficult to service may not last as long. They may also require frequent maintenance. If that's the case, consider purchasing a coupling with a low service factor.
There are many different types of couplings. Some require additional lubrication throughout their lifetime, while others are 100% lubrication-free. An example of a 100% lubrication-free coupling is the RBI flexible coupling from CZPT. This type of coupling can significantly reduce your total cost of ownership.
In addition to the above-mentioned benefits, elastomeric couplings are low-cost and need little maintenance. While they are often cheaper than metallic couplings, they also have excellent shock absorption and vibration dampening properties. However, they are susceptible to high temperatures. Also, they are difficult to balance as an assembly, and have limited overload torque capacity.




editor by CX 2023-04-22